TEAM
Boody Fine Arts, Inc. brings together a team of talented professionals with diverse backgrounds to partner with clients in project planning, management, and installation of art collections.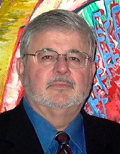 Steven Boody, President
Steven Boody is co-founder and President of Boody Fine Arts. As a business owner and art consultant, Boody brings 30+ years of strategic planning and program management to client projects. Before founding Boody Fine Arts in 1978, he served five years as a Budget and Policy Analyst for the State of Missouri's Office of Administration. Boody holds a Master in Landscape Architecture and a Bachelor of Science in Forest Management from Iowa State University, a Master of Science in Public Administration from the University of Missouri, and an Associate in Arts with an emphasis in Botany from Ellsworth Community College. He has also served the Rotary Club of Clayton, Missouri as President, Secretary, Treasurer, and board member. Boody's diverse education and experience brings a unique collaboration of the art industry, business principles and the design community to client projects.

Diane Cone Boody, President of Operations
Diane Cone Boody is co-founder and President of Operations for Boody Fine Arts. She is also an accomplished and professional artist of 30 years with her work held in numerous public collections, including the William Rockhill Nelson Gallery of Art in Kansas City, Missouri; Indianapolis Museum of Art in Indianapolis, Indiana; Iowa State University in Ames, Iowa; and the Albrecht Art Museum in St. Joseph, Missouri. Cone Boody specializes in site-specific, commissioned works of art for clients such as General American Insurance Company in St. Louis, Missouri; Eli Lilly and Company in Indianapolis; AT&T in Kansas City; KPMG in Indianapolis and Cleveland, Ohio; Anheuser-Busch Company in St. Louis; and IBM Corporation in St. Louis and six other cities. Boody holds a Master of Arts from the University of Missouri and a Bachelor of Arts from Iowa State University. She also served on Iowa State University's Board of Governor's Foundation as head of the Outstanding Young Alumni Award committee after receiving the award in 1984.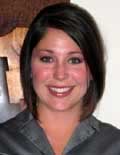 Heather Dinn, Art Consultant
Heather Dinn specializes in managing large-scale public art projects for clients such as the City of Council Bluffs, First National Bank of Omaha, and Carle Foundation Hospital. Dinn joined Boody Fine Arts in 2005 after three years with Indiana's largest public relations agency, Borshoff. Dinn brings experience in project and budget management, event planning, and creation and implementation of national, regional, and local media relations campaigns for clients such as Starbucks Coffee Company, The Children's Museum of Indianapolis, and R.W. Armstrong & Associates. Dinn holds a Bachelor of Musical Arts with an emphasis in Business from DePauw University.